At Kit & Kin we are committed to protecting your little ones now and in the future. That's why, through the Kit & Kin Foundation, we're helping to save and protect threatened habitats across the world and raise awareness of rainforest conservation. Not only that, but we're also funding sustainable community development projects in Guatemala, empowering young women and children through education, healthcare and family planning. Thanks to your support, we can continue efforts to protect the planet for generations to come and make a real difference to lives around the world.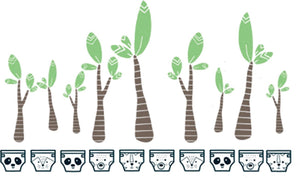 Empowering women and children in Guatemala
Meet Erica, who lives in the beautiful village of Barra Sarstún, Guatemala. Thanks to your support, she is able to attend school and achieve her dreams.
Not only do we believe in protecting our natural world, but we're also passionate about improving the lives of people living in the rainforest and in threatened areas across the globe. In Guatemala, Kit & Kin and WLT are working alongside local partner FUNDAECO to support sustainable community development projects in Sierra Santa Cruz, a mountain range in the north-east of the country. Although this region may be rich in biodiversity and natural resources, it is inhabited by some of the poorest indigenous communities in the Americas with very low standards of education and health, particularly among mothers and children.
This is why we're funding healthcare and family planning clinics for the women of Sierra Santa Cruz. We're also helping to empower and educate local children by providing scholarships that donate uniforms, materials, food and transport, giving them access to better life opportunities. For every item in our range bought by you, together we are helping to make a real difference.
Buy an Acre programme
The importance of the rainforest cannot be underestimated, a vital eco system that provides clean air and life saving medicines:
25% of all medications used worldwide originated from the rainforest
Only 1% of the rainforest has been analysed for its medicinal benefits
At the current rate of deforestation the rainforest will have been destroyed in only 40 to 50 years
Our commitment to the earth:
For every 10 customers that buy a Kit & Kin nappy subscription, we will fund the purchase and protection of one acre of tropical rainforest though World Land Trust (WLT) – and for every product purchased from our website or our retail partners, we'll also make a donation to WLT.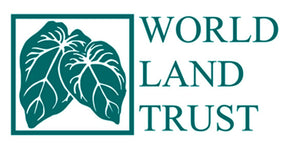 WLT works to protect some of the world's most biodiverse and threatened habitats, acre by acre. To do this, WLT empowers local NGOs by providing finance and technical support to create and expand nature reserves, restore degraded habitats and ensure they are permanently protected. An essential part of WLT's philosophy is always to work through local partners and acknowledge local expertise.
Donations to the Buy An Acre programme allow WLT's local partners to purchase and secure critically threatened forest habitats in Argentina, Ecuador and Mexico, helping to create permanently protected nature reserves.